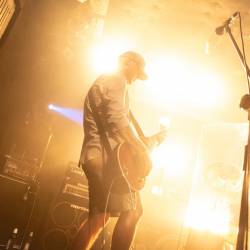 Prywatna wiadomość
Kategoria
Muzyk
Wiek
48
Miasto
Warszawa (woj. Mazowieckie)
Gatunek
Covers, Weselna, Acoustic
Instrument
Gitara
Sprzęt
I have my own transport. I have all the required guitar types, loud power amps as well as the ability to have silent stage with in ear monitors. Im ready for any type of concert.
Im looking for a working band who play functions and weddings. Any types of duets or alternative style, can be acoustic/rock/pop/metal/ (any genre). I am a qualified and experienced live audio engineer as well as an experienced photographer. I've worked in various bands back home in Scotland. I have the experience of performing multiple nights in a row while travelling and being away from home. I speak a little Polish.